Weddings & Events at Santorini
Weddings & Events
Luna Santorini Suites complex is a brand new venue for weddings, receptions and events. The facilities, the experience of our partners and the unique beauty of its privileged location are ideal for a memorable wedding and a successful event.
Weddings in Santorini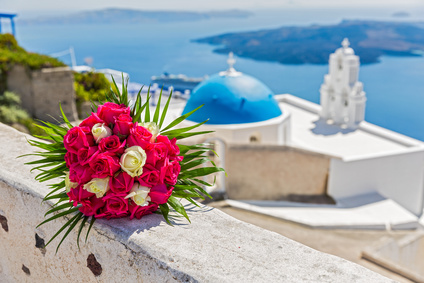 The most beautiful scenery in the world for the most important day of your life.
The wedding of your dreams may come true in the island of Santorini, famous for its unique aura and romantic sunsets. Our unique terrace in Luna Santorini Suites provides a romantic, idyllic, elegant setting for a Wedding Ceremony with the support of our experienced wedding planners.
Our detail – oriented wedding preparation services include planning, decoration, flower arrangements, guest transportation and catering with distinctive quality of a boutique hotel.
Luna Santorini Suites holds marriages of heterosexual and same-sex couples from around the world. We provide special decorations and tailor-made menus that couples and guests find unforgettable.
Events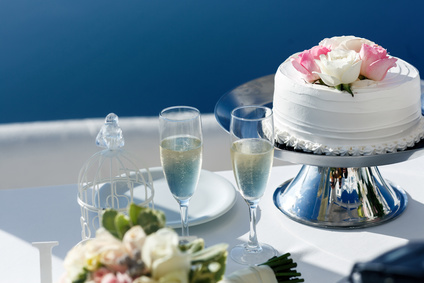 Luna Santorini Suites' staff will be delighted and honored to creatively plan and execute private parties, private dining, buffet dinners and lunches as well as sunset cocktail events, brunches, gala dinners, champagne receptions, wine tasting evenings or small meetings.
The hotel's wonderful ambience coupled with its excellent service equips guests with everything they need to organize a memorable event. Our terrace is the ideal setting for a private function with a magnificent landscape of Santorini. For all the details and requirements of your special event, please contact us.