Exclusive Services
" Experience of Santorini"
Customized private tours with a luxury car
Enjoy a private pre-planned tour with customized services of your preference. Our exclusive partner is a team of professional local tour guides with years of experience that will use their intimate knowledge of the island's secrets to help you enjoy an unforgettable sojourn in Santorini.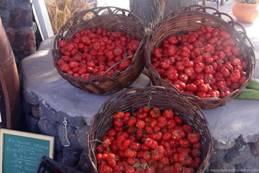 Their mission is to make your stay in Santorini a memorable experience, full with amazing discoveries. They will share their knowledge and passion for the island with you and introduce you to the island's traditions, history and lifeways.
There are many majestic places to visit and enjoy in the island of Santorini that only local people can know well: traditional villages, archeological museums, volcanic black and red beaches, famous Santorini's wineries, incredible panoramic sunset views are only a few of the numerous destinations proposed in these excursions.